The Office of Student Services (SS) works to enrich the student experience at the AnantU campus through a wide range of cultural, educational and social programing. The office also works to support students who are experiencing difficulties and to ensure the general well-being of the student body.
The Office of Student Services is the central point of contact for information, services and resources for all prospective and current students on all non-academic and non-administrative matters, and encompasses all extra curricular and cocurricular events and life at AnantU . As the students' gateway to and from Anant National University, the mission of the SS is to enhance student experience at AnantU by ensuring an active, vibrant, hassle-free and healthy time for all our students.
The Office of Student Services provides campus life, residential life, well-being and other support services to all students of Anant National University, including international students, exchange students and student interns. It also serves as the single point of access for family, parents or local guardians of all students. The Office of Student Services works closely with and supports student activities on campus, including the Students' Council, Student Clubs and Societies, and at AnantU residences with the help of our student Residence Assistants. Our endeavour is to link activities under these platforms to the workshops, labs, spaces to express thereby making it the epicenter of all student activities on campus.
The Office of Student Services has four Service Units; namely
A. Co-curricular/ Support Services
The Office of Student Services oversees a variety of programs designed to help students achieve success in their academic as well as personal goals. It facilitates a smooth and efficient transition to campus life through various levels of support services, ranging from hostel accommodation to training for Residence Assistants, Well-being Warriors to on-campus student employment. Understanding the importance of integrating academic and student life, we have designed the support services with collaborative efforts to assist students' development both inside and outside the classroom.
B. Health, Wellness and Safety
Health matters at AnantU. The aim of this Service Unit of the Office of Student Services is to enhance the physical, emotional and psychological well-being of every student at AnantU. With this goal, we provide services for health care, distress & emergency situations, and safety & security. Student health, counseling and mentoring forms an important activity at the Office of Student Services. The Office of Student Services provides online, in-face counselling and workshops in partnership with YourDOST team. Apart from need-based services, this Service Unit runs a Well-Being Centre, Bloom, which regularly holds awareness and training programs for the overall well-being of students and faculty/staff.
The Health, Wellness and Safety Unit of the Student Services Office strives to create a healthy campus, a happy community and a safe work environment through integrated programs and services. Read More
C. Student Campus Life
AnantU has a very active and vibrant Student body, which is continually engaged in the creative pursuit of a holistic, well balanced career and life. Their enthusiasm towards creating a rich campus life is evident in the number and variety of activities and events they organize on campus, ranging from music concerts to hands-on workshops to print and graphic workshops to sports, games, debates and quiz. There are several student clubs on campus that offer a multitude of opportunities to become involved and active on the AnantU campus and contribute to the vibrant environment. The Student Campus Activities Unit of the Student Services Office works with the student bodies to expand their sphere of learning by providing many exciting outside-the-classroom possibilities, leadership & volunteer opportunities.
D. Student Residence Life
The Residence Life Team at AnantU aims toward creating a safe, enriching and robust environment at the university hostel. The residence life team comprises of the Residence Life Coordinator, a day warden and a night warden, Resident Assistants and male and female security guards. Resident Assistants are student representatives assigned to every floor in the hostel and they are the primary point of contact for students on their floor. They work closely as part of the residence life team and help understanding student concerns and solving them. AnantU is proud to be home for a bright, diverse and talented group of individuals. The residence is equipped with all required basic amenities and services. Dedicated House cleaning staff does regular cleaning at the hostel. We encourage different events and festivals at the residence with everyone's involvement. Buses flee to and fro from the hostel to the campus for travel convenience of students.
On behalf of the staff of the Office for Student Services, we welcome you to the AnantU, to our websites, and to our offices should you choose to visit us in our location . We welcome any and all comments and suggestions about how we can more effectively support your work. We all look forward to meeting you and assisting you as you advance in your academic and professional goals.
You could connect to us at studentservices@anu.edu.in or wellbeing@anu.edu.in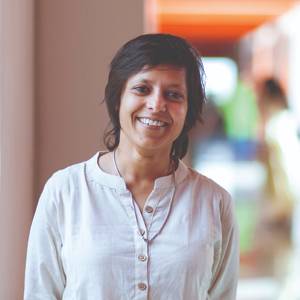 Garima Aggarwal
Director of Student Services
garima.aggarwal@anu.edu.in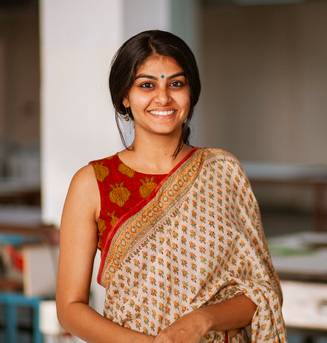 Jinal Doshi
Manager of Student Services
jinal.doshi@anu.edu.in
Rohan Chougale
Asst. Manager of Student Services
rohan.chougale@anu.edu.in