AnantU has strong partnerships with leading institutes and universities around the world.
These top institutions work with AnantU to provide meaningful faculty and student exchange opportunities, and partner in joint research and curriculum innovation.

The University of Pennsylvania (UPenn) is one of the top private Ivy League research universities in the United States of America. The University has an exhaustive list of notable alumni and has affiliations with over 25 Nobel Laureates. UPenn has led various innovations in education, established the first university teaching hospital, and the first business school in the world. The 278-year old institution has built itself to be the world's finest. AnantU, in collaboration with UPenn, is looking to offer a holistic approach to design, which aligns with UPenn's philosophy of translating knowledge into social-minded action. Together, in the academic year 2018-2019, they are launching a course in Master of Design – Integrated Product Design (MDes – IPD) which combines the disciplines of engineering, management and design.


The University of Miami is a private research university with more than 16,000 students from across the globe located in the United States of America. The university, established in 1925, is a vibrant and diverse academic community focused on teaching and learning, and the discovery of new knowledge. The university is home to 12 colleges/schools and AnantU is collaborating with the School of Architecture (USoA) to offer new age courses from leading international faculty at its campus. Recently, the Dean of School of Architecture at the University of Miami, Dr Rodolphe el-Khoury, took a lecture on Design of IoT at AnantU for its students.

Bezalel Academy of Arts and Design
The Bezalel Academy of Arts and Design is Israel's national school of art. The academy is a group of talented, inspired and motivated artists and professionals. Both faculty and students are driven by a passion to create and by their dedication to quality and excellence. Bezalel's unique strength stems from the numerous breakthroughs it has been responsible for and its ability to respond and adapt to cultural changes. Established in 1906 by Jewish painter and sculptor Boris Schatz, Bezalel is Israel's oldest institution of higher education.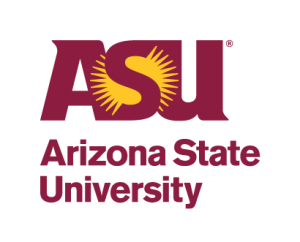 Established in 1885, Arizona State University (ASU) is one of the largest public universities by enrollment in the USA. The university is organised into 17 colleges, featuring more than 170 cross-discipline centres and institutes. ASU offers over 350 degree options for undergraduates students, as well as more than 400 graduate degree and certificate programmes. The 2019 university ratings by US News & World Report rank ASU #1 among the Most Innovative Schools in America for the fourth year in a row.

The Design Village was born out of responsibility towards design, towards society, towards India and the world, at large. Its mission is to be a global hub for design education and to promote and support development through design. TDV's curriculum was designed in collaboration with professors from TU Delft, the faculty of Industrial Design Engineering. Through a comprehensive design education, students are inspired to think about the future and moulded to connect design with impact. TDV organizes meaningful faculty and student exchanges with international centres of design. TDV and AnantU are knowledge partners for all academic activities.