AnantU 's philosophy is to ensure that students stay abreast of and draw from best global practices and processes, deploy them in the uniquely Indian scenario and search for enriching possibilities that have a lasting impact. AnantU has thus become a member of WDO, ico-D, ADI and InDeAs so that it can benefit from the knowledge exchange, meet diverse professional designers as well as academicians from the field of design, take part in National and International activities such as conferences, exhibitions, workshops, and exchange programmes, and keep abreast of the many design innovations and practices which occur in India and the World.
The World Design Organization (WDO)™, previously known as International Council of Societies of Industrial Design (ICSID), is an international, non-governmental organisation that promotes the profession of industrial design. As the global voice for industrial design, the organisation advocates, promotes, and shares knowledge of industrial design driven innovation that have the power to create a better world.
Being a member of WDO means being part of a global community. It means sharing with like-minded people on topics that matter, whether in person or online, which include their monthly newsletter and bi-monthly members-only newsletter. It also means participating in events and programming around the world.

ico-D, previously known as International Council of Graphic Design Associations (ICOGRADA), is a non-profit, non-partisan, member-based network that leads creatively by facilitating dialogue between design platforms including professional, educational, and promotional categories.
Their vision and core values are manifested through their initiatives carried out in collaboration with the members, who make up an expert, multidisciplinary network of organisations, designers, and stakeholders.
Members of ico-D have current perspective on contemporary contexts, and an eye for collaboration across disciplines along with diverse global and local communities.

Association of Designers of India
The vision of Association of Designers of India (ADI) is to be a world-class network representing professional interests of Indian Design community, creating a meaningful interface between design professionals, people as users, the industry, education institutions and the policy makers.
Membership in the ADI confirms our status as a qualified, credible, and ethical practicing professional. As a member, we gain access to an extensive network of designers both locally and internationally. Valuable insights from experienced practitioners on design issues, professional practices and management of business, and career opportunities aid in broadening our understanding of design thinking.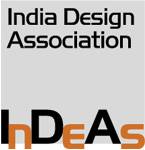 Indian Design Association (InDeAs)
InDeAs is an association for addressing the interests of the design community in India. InDeAs is a pan-India platform for networking and highlighting events of India's design community. The association promotes and creates awareness about the design profession in the country.