Leadership
Anant National University (AnantU), India's first Design University, is located in an expansive, lush green campus in the World Heritage City of Ahmedabad. It was established as a private university in 2016 by an Act of Legislature of the State of Gujarat.
AnantU aims to bridge the gap between contemporary socio-economic challenges and sustainable solutions through design thinking. Its widely acclaimed international and national faculty facilitate a holistic design education with a liberal arts perspective. The academic experience at the university focusses on developing the self, while simultaneously building domain expertise and providing industry exposure. AnantU offers full-time programmes at Bachelor's and Master's levels - BDes (Space/Interior, Product, Interaction, Communication, Environmental, Transdisciplinary), BArch, and MDes (Urban Design and Integrated Product Design).
The university is led by a cadre of eminent people from academia, business, and government, all of whom are leaders in their respective fields. Meet some of our Board Members who are leaders in their respective fields:
Mr. Ajay Piramal
President, Anant National University
Chairman, Piramal Group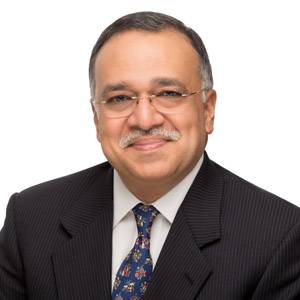 Dr. Pramath Raj Sinha
Founding Provost, Anant National University
Founding Dean, Indian School of Business (ISB)
Founder & Trustee, Ashoka University
Mr. Adil Zainulbhai
Chairman, Network 18
Quality Council of India
Former Chairman, McKinsey & Co., India
Dr. Indira Parikh
Founder President
FLAME University
Mr. Pankaj Patel
Chairman,
Cadila Healthcare Ltd.
Dr. Sudhir K. Jain
Director,
IIT Gandhinagar